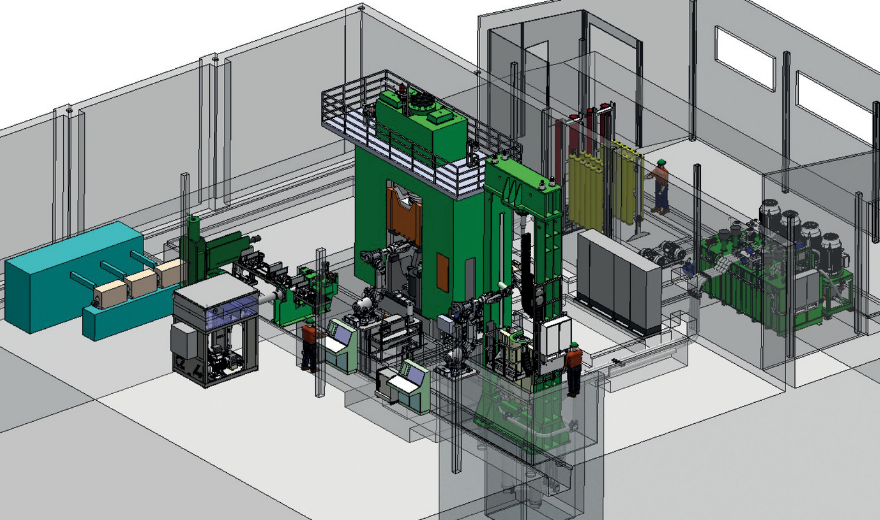 ROBOTIC FORGING LINES
Robotic forging line with hydraulic presses 1000t and 350t
DESCRIPTION:
• Bar-shaped blank handling system
• Induction line for blanks heating
• 350t hot blanks shearing press
• Conveyor for cut blanks
• Mechanical calibration system for cut blanks
• ABB IRB6700 robot for 1000t press
• 1000 t hydraulic press for upsetting and piercing operations
• Accumulator station for 100t hydraulic press
• Descaling system
• Robot ABB IRB6700 for 350t hydraulic press
• 350t Hydraulic press for drawing operation
---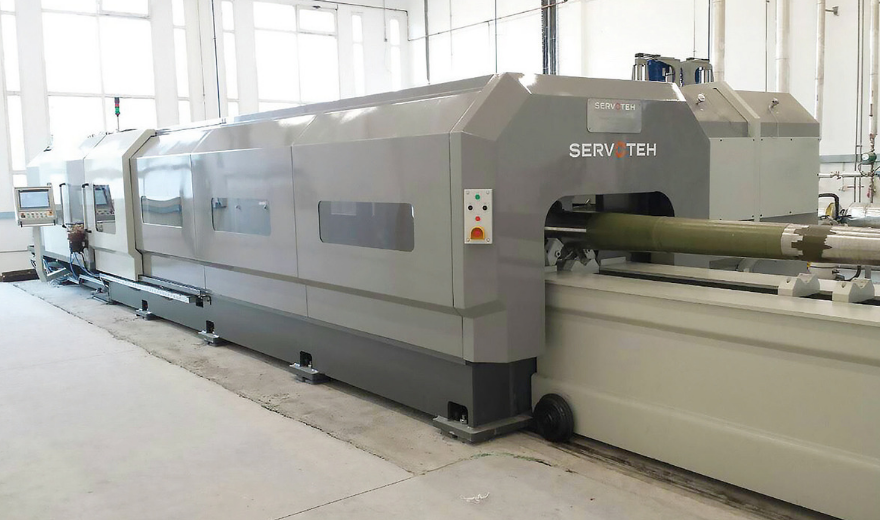 CUSTOM MADE PRESSES
Custom made production line with hydraulic press 600t
• Maximum force 600 t
• Cylinder diameter Ø 500
• Cylinder Stroke 1000 mm
• Pump flow 750 l/min
• Max pressure 350 bar
• Installed power 1MW
---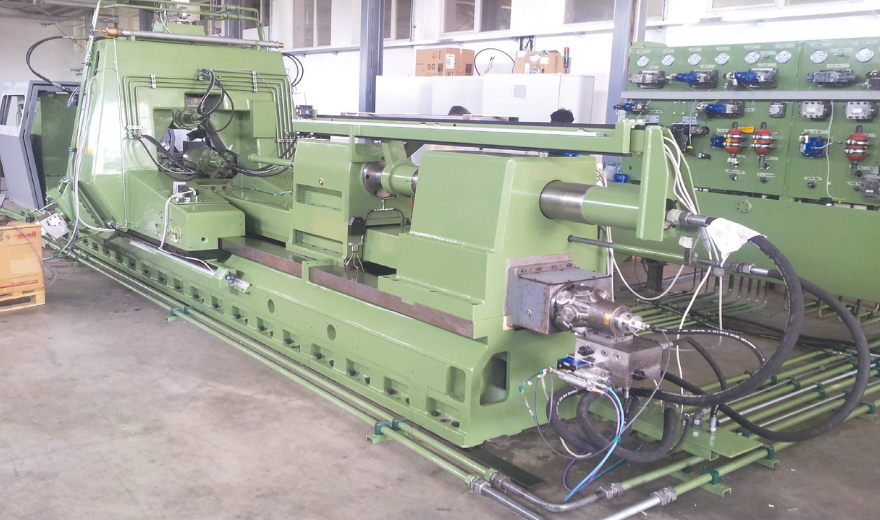 FLOW FORMING MACHINE
Flow forming technology is one of the most advanced manufacturing technologies for hollow parts
production. Parts made using this technology have many benefits when compared to parts made by
other metal forming processes, such as:
• Seamless, high strength construction
• Great shock resistance
• High load rating
• High precise profiles
• Lower production costs
• Less Weight
Servoteh can design and produce machines that meet most demanding requirements concerning workpiece profile, dimensions, material etc.
---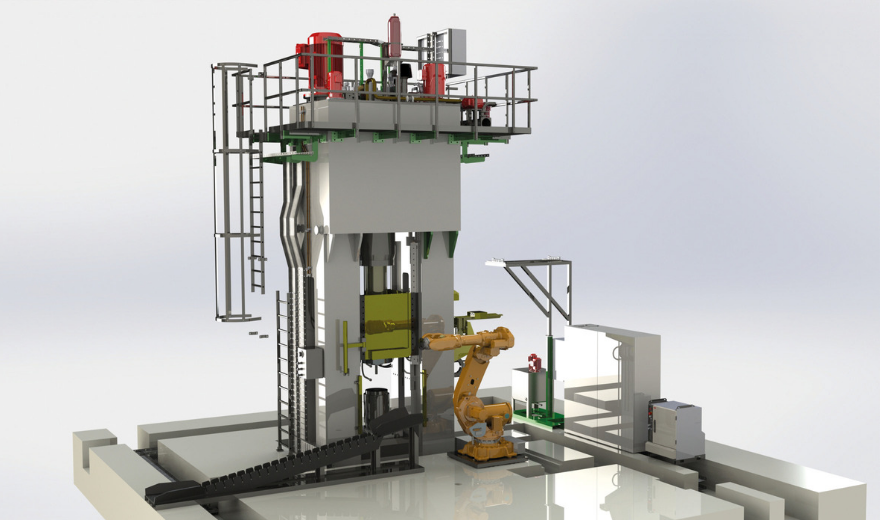 FORGING EQUIPMENT
HYDRAULIC PRESS FOR FORGING
In addition to new equipment, Servoteh can provide fully retrofitted presses and complete production lines with latest automation technology solutions implemented. So far we have remade 400 tons forging presses and hydraulic hammers.
---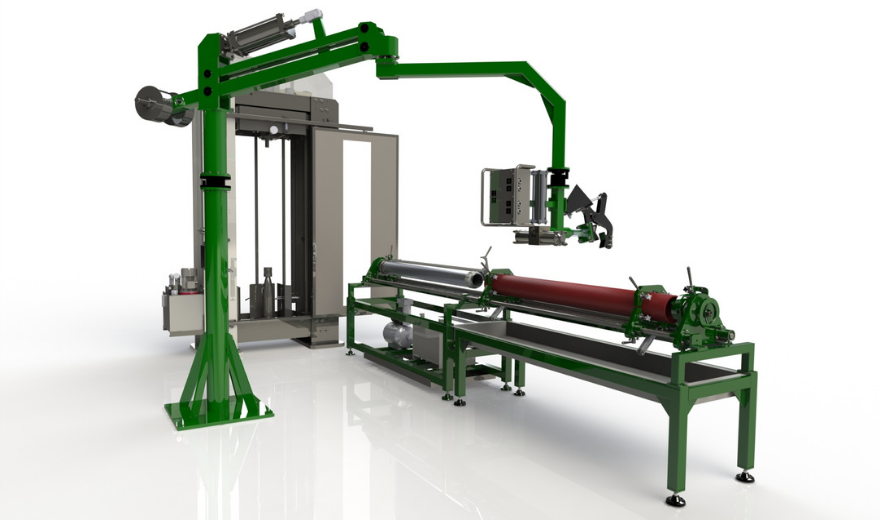 HY-PRESSURE HYDRO TESTING EQUIPMENT
Servoteh designed and produced machine for hydrostatic testing of products at pressure up to 1500 bar.
• Max. test pressure: 1200 bar
• Max. dimensions of test piece: Ø200x2200 mm
• Max. mass of test piece: 100 kg
• Measuring of part deformation during testing process
• Automaticly generating test report and graph: test pressure - deformation
• Additional table for preparation of tubes for testing
• Pneumatic manipulator for manipulation of heavy parts
---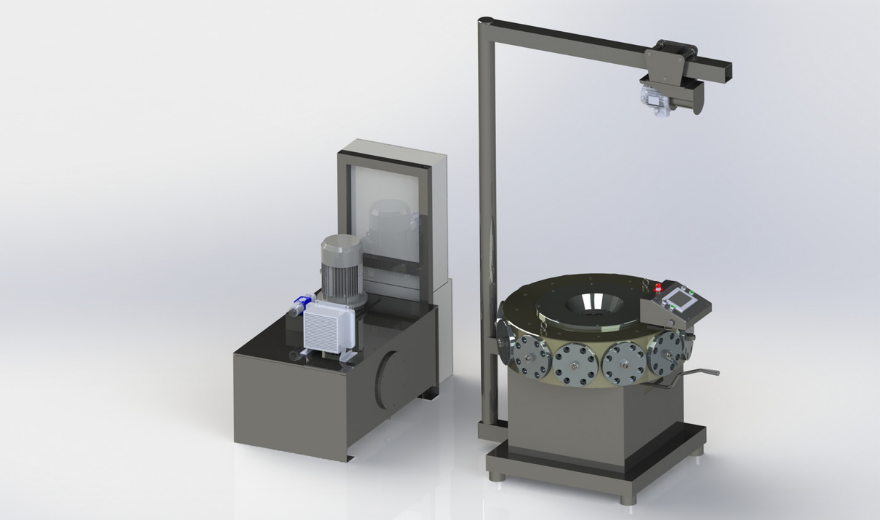 CUSTOM MADE PRESSES
HYDRAULIC PRESSES FOR RINGS
We have developed complete range of presses for pressing of brass rings into groove on different cylindrical parts.
Pressing force regulating is provided by 12 hydraulic cylinders, radially arranged in press body.
---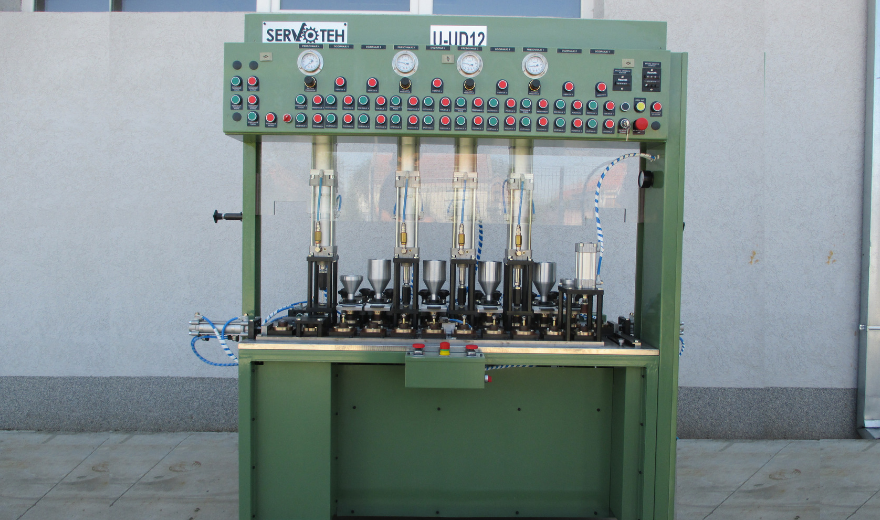 SPECIAL PURPOSE HYDRAULIC PRESSES
We manufacture custom made presses according to customer's specific demands. One of these is press for producing parts from powder materials with constant regulation of pressing force. Presses can be designed in both versions, standard and ATEX.
---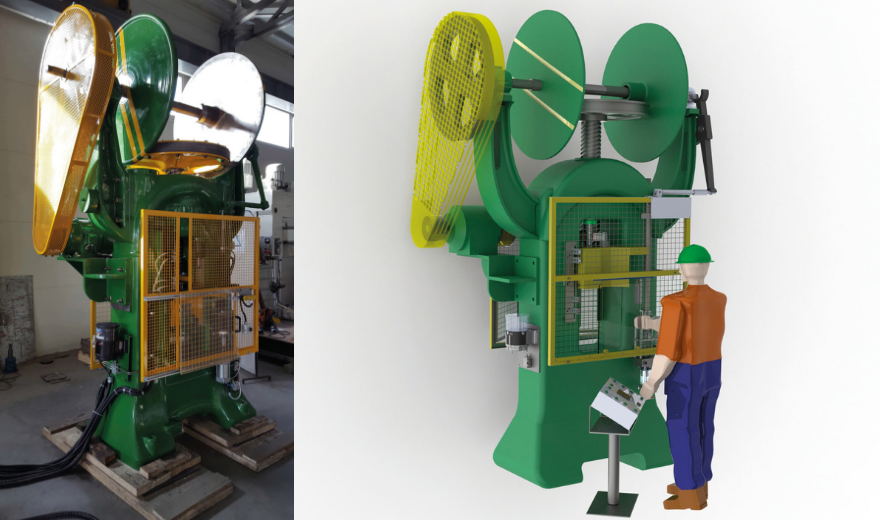 FRICTION FORGING PRESSES
We can do complete reconstruction and modernization of all kinds of friction presses. After the reconstruction, presses have fully controlled work cycle as well as force and absolute repeatability.
---